Virtuous Toothbrushes. Eventually every bit of petroleum-based plastic in our homes will need to be replaced with something more sustainable. Dylan Regan from Dublin has begun the process with a bamboo toothbrush with bristles infused with charcoal to help fight plaque. For every VirtueBrush sold, three trees are planted. Bamboo is a renewable resource that matures in three years compared to over a century for oak. It's rapid growth (up to three feet a day for some species) makes for impressive carbon sequestration, about 70 per cent more than an acre of hardwoods.
---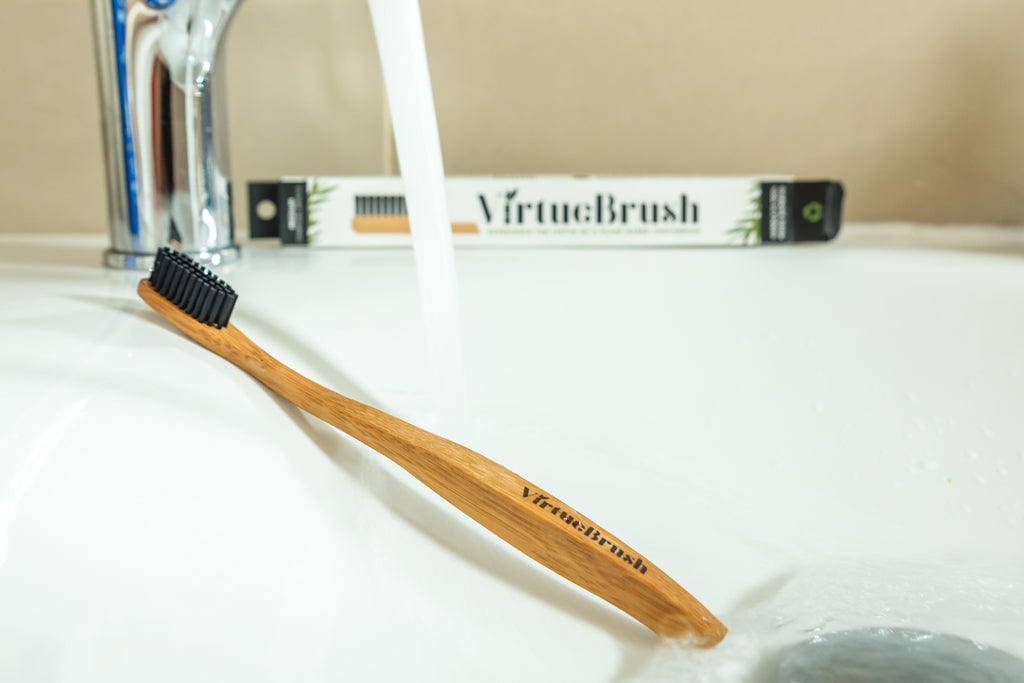 As you clean your teeth on sleepy autopilot, it's unlikely that the sustainability of your toothbrush is uppermost in your mind. But it should be, according to entrepreneur Dylan Regan, the man behind the newly launched VirtueBrush "green" toothbrush.

"Most plastic toothbrush handles can't be recycled. This is very troubling considering how many millions are discarded each month," he says. "Plastic toothbrushes ultimately end up in landfill and clogging our seas and waterways, damaging delicate aquatic ecosystems."

All very well, I hear you say, but what's the alternative? According to Regan it's Moso bamboo, and he has designed and is now selling a 100 per cent bamboo-handled toothbrush using the material.
---